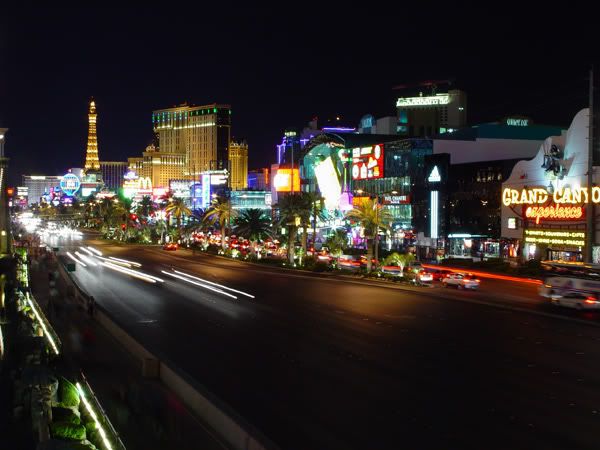 Poker Guy and I had talked about Las Vegas on our date. As much as I like to gamble, I have never been. He said we should go sometime. Guys say things like that all the time. It doesn't mean you're really going - especially if it's discussed on a first date. I said we should, not thinking he meant soon (or ever).
He's already planning the trip for February. He asked what would be a good time for me to go and suggested 3 different hotels.
At first I thought it was way too soon to be planning a trip like that. We've only known each other since mid-October and even though we've hung out with a group many times, we've only been on one official date. Then I remembered he's in Ohio now and if we want to see each other, one or both of us is going to have to get on an airplane. Hell, might as well make it Vegas.
I will be making my own travel arrangements.