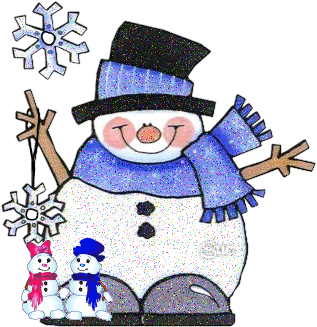 The date went pretty well last night. The show was entertaining, the company good, and dinner after was delicious. He did not invite me just as a friend. He held my hand, hugged me, gave me a little kiss on the lips, but didn't grope. He says he wishes he had met me a couple of months ago. He's flying back to Ohio on Sunday. He'll be back in two weeks and is already wanting to make plans. He's talking about a trip to my favorite casino - says that's one of the things he's been wanting to do before he leaves. He'll be back and forth for the next 8 weeks, and then he'll be permanently relocated to Ohio. In this economy, it would not be a wise decision to not go where his company sends him.
He is having another poker party tonight and I was supposed to go, but they are warning us not to get on the roads unless we have to. He just called again to see if I changed my mind. I would go anyway and take my sleeping bag in case we get stuck there, but I have my daughter this weekend and would not want to be unable to get to her if I need to. We're both staying in tonight. I've got a pie in the oven. It's perfect weather for baking.
Houston never gets snow like this. I wish enough stuck to the ground so that I could build a snowman. In my neighborhood, it melted as soon as it hit the ground. Some areas got 4 inches, though. I'm watching people on TV use wake boards and boogie boards as sleds. Who would have thought that South Texas would get snow before Detroit?
It freezes so rarely here that we have to run the water all night or our pipes will burst. They are not properly insulated. There are no snow plows in the city of Houston, or salt for the roads. It's a good thing there was not significant accumulation on the streets, or the city would shut down until it melts.
I got my first blog award! Yay! Thank you, UberGrumpy! I have to figure out how to post it to my blog and to whom to pass it on. I'll get to work on that and have it up soon.